As a cross device company, I started my role by helping build new static ads and resizing client existing ads (following their brand guidelines) in order to run across different screen sizes that Drawbridge offered. As I identified new needs I continuously expanded our offering to include interactive rich media ads, HTML ads, interactive video ads, sequential ad campaigns, and sophisticated dynamic cross-device ads. I built partnership relations with multiple companies in order to keep Drawbridge on the cutting edge of advertising. Keep reading to find out how I onboarded a new partner to build out our interactive video services.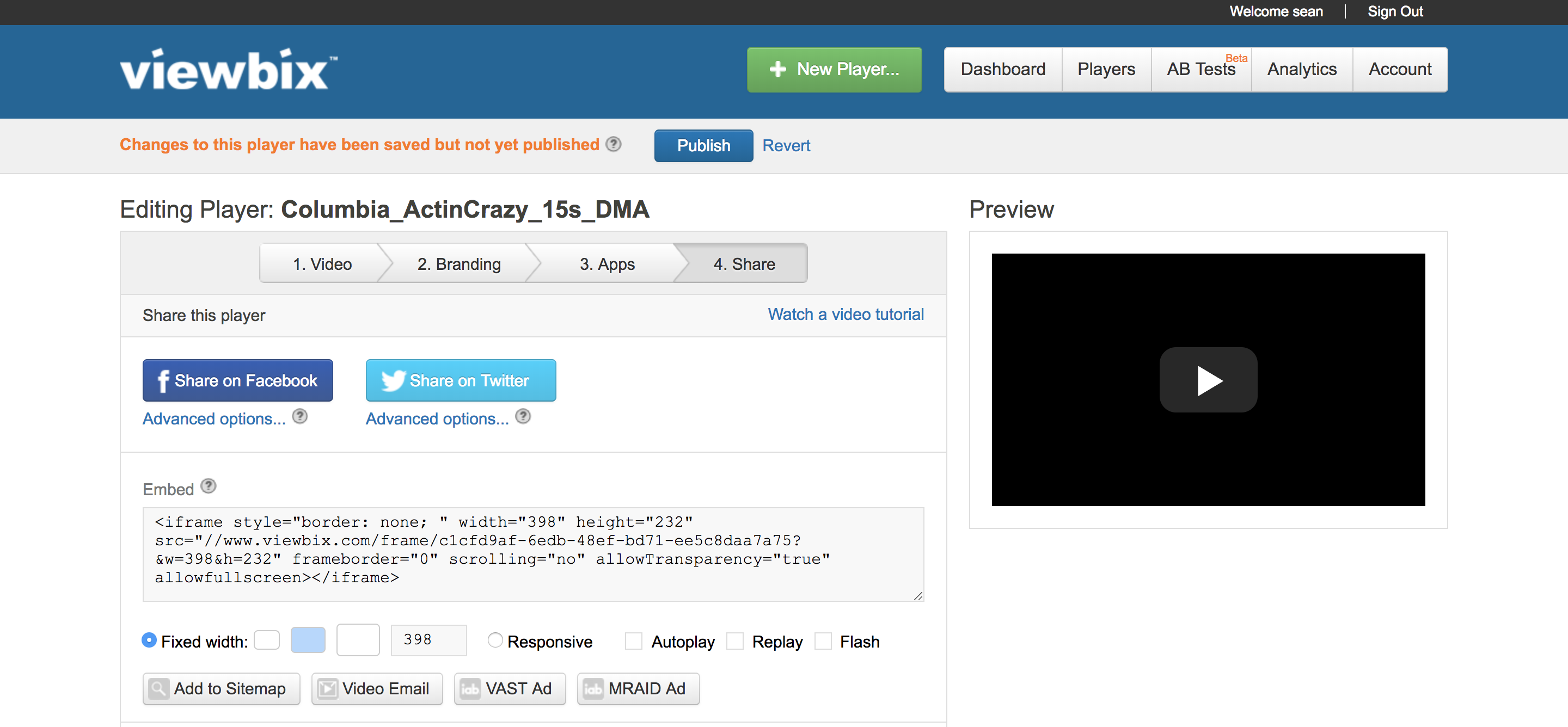 Quote on 'Viewbix / Drawbridge' Partnership
"Drawbridge has partnered with interactive video provider, Viewbix, to provide high-impact video capabilities within Drawbridge's cross-device programmatic platform. Viewbix has multiple creative options to choose from that can align with every vertical and campaign initiative."
One of my roles at Drawbridge was to source out new and effective advertising solutions. I accomplished this by demoing multiple platforms, and finding those that could best suit Drawbridge needs. I learned entire new platforms and onboarded those companies to become part of our creative suite. I then built roll-out programs and sales collateral for our teams to effectively utilize these new offerings. One of the needs I identified early on was the need for my team to be able to provide Interactive Video customization for clients.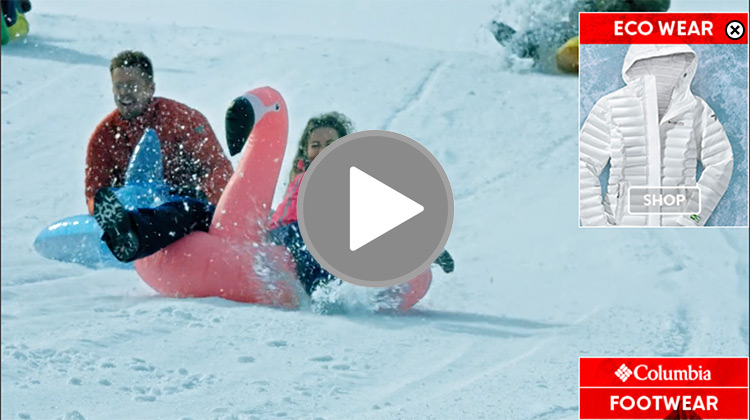 Columbia Interactive Video
Interactive videos are ad units that run on VAST/VPAID inventory such as pre-roll for other video content. What sets them apart from normal video ads, is the ability for the user to interact with an overlay on the video. This overlay contains customizable elements such as sticky bottom banners below the video or slide-in boxes (as seen in the above Columbia example).
The Drawbridge sales team was reporting that they were losing out on RFPs (request for proposals) because clients were requesting that interactive video was a mandatory need for them. I worked with our product team to identify the best partners in the space that may be able to provide this need.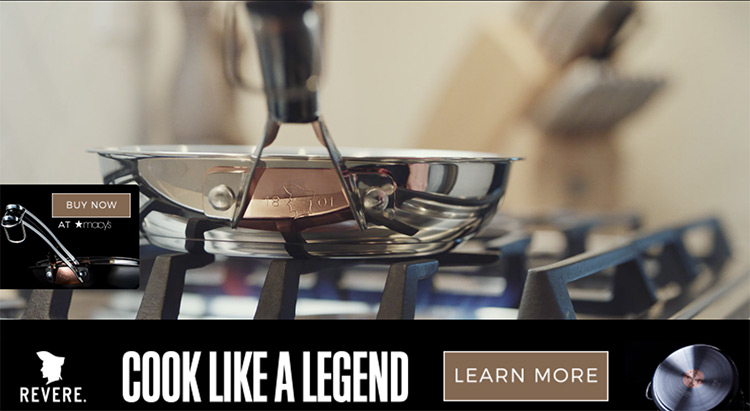 Revere Interactive Video
I demo'd multiple possible platforms before settling on Viewbix. Viewbix was a smaller team with a high interest in working with Drawbridge, and their product was able to support all of our needs. Because of this, Drawbridge was able to negotiate for much lower CPM rates than with other competitors in the space.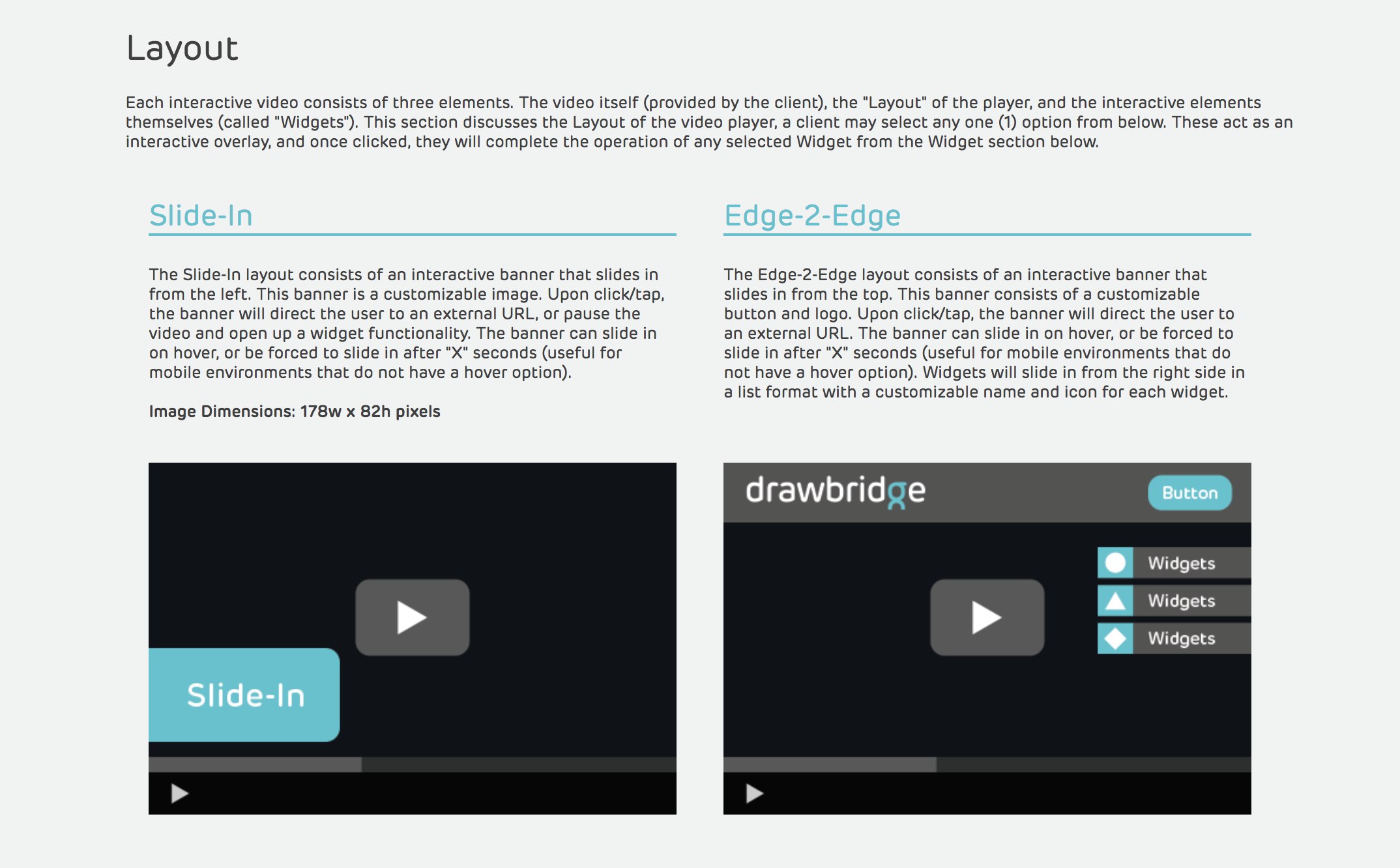 Training Sales via Online Web Portal
After on-boarding Viewbix, it was important to then train the sales team on how best this service can benefit their existing and potential clients. To accomplish this I designed and coded an online microsite they could visit and interact with that explained the process. Next, I created powerpoint slide decks, and a presentation on Viewbix. I then met with the sales leads to schedule a training for their teams. Lastly,
I did rolling training for a global sales team (London, New York, Chicago, West Coast)
. This training included in-person presentations, webinairs, and recorded videos for those who could not attend.
---
Advertising
AB Testing